Description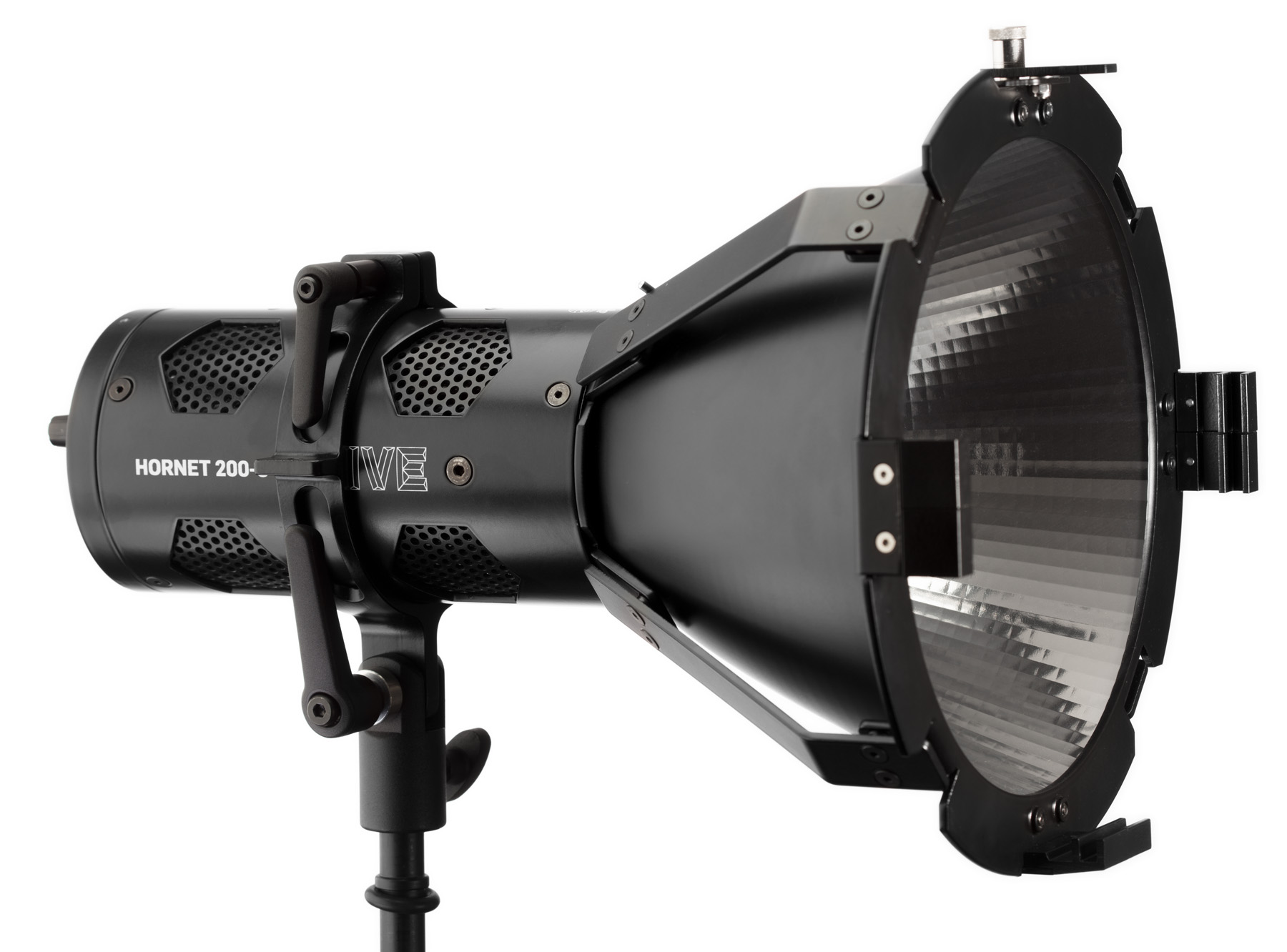 Using only 150 Watts, the HORNET 200-C is equivalent to a 650 – 1000W incandescent and 2.5X brighter than the original Wasp 100-C.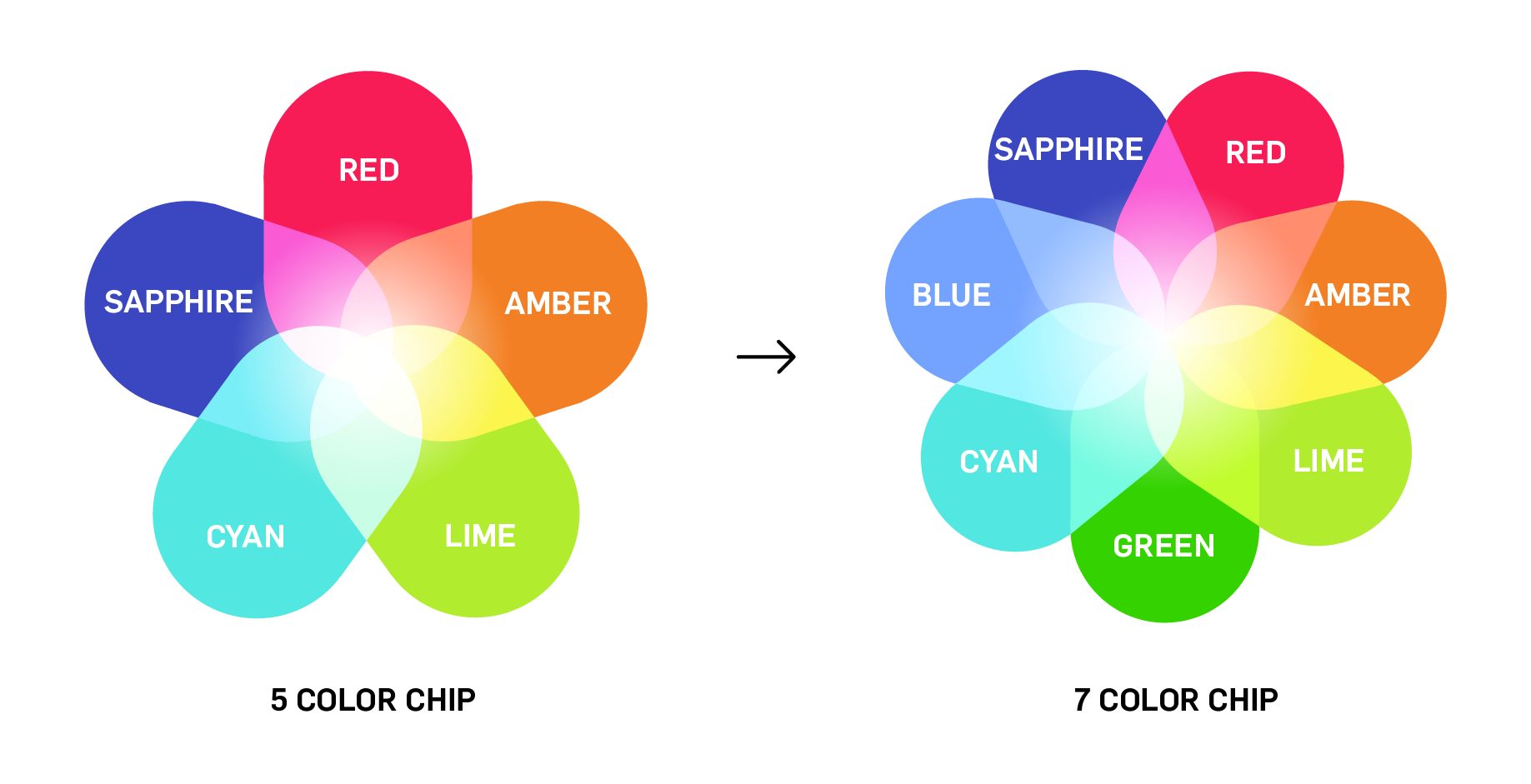 With an expanded LED array, we not only increased output, but created the widest color gamut of any Hive light.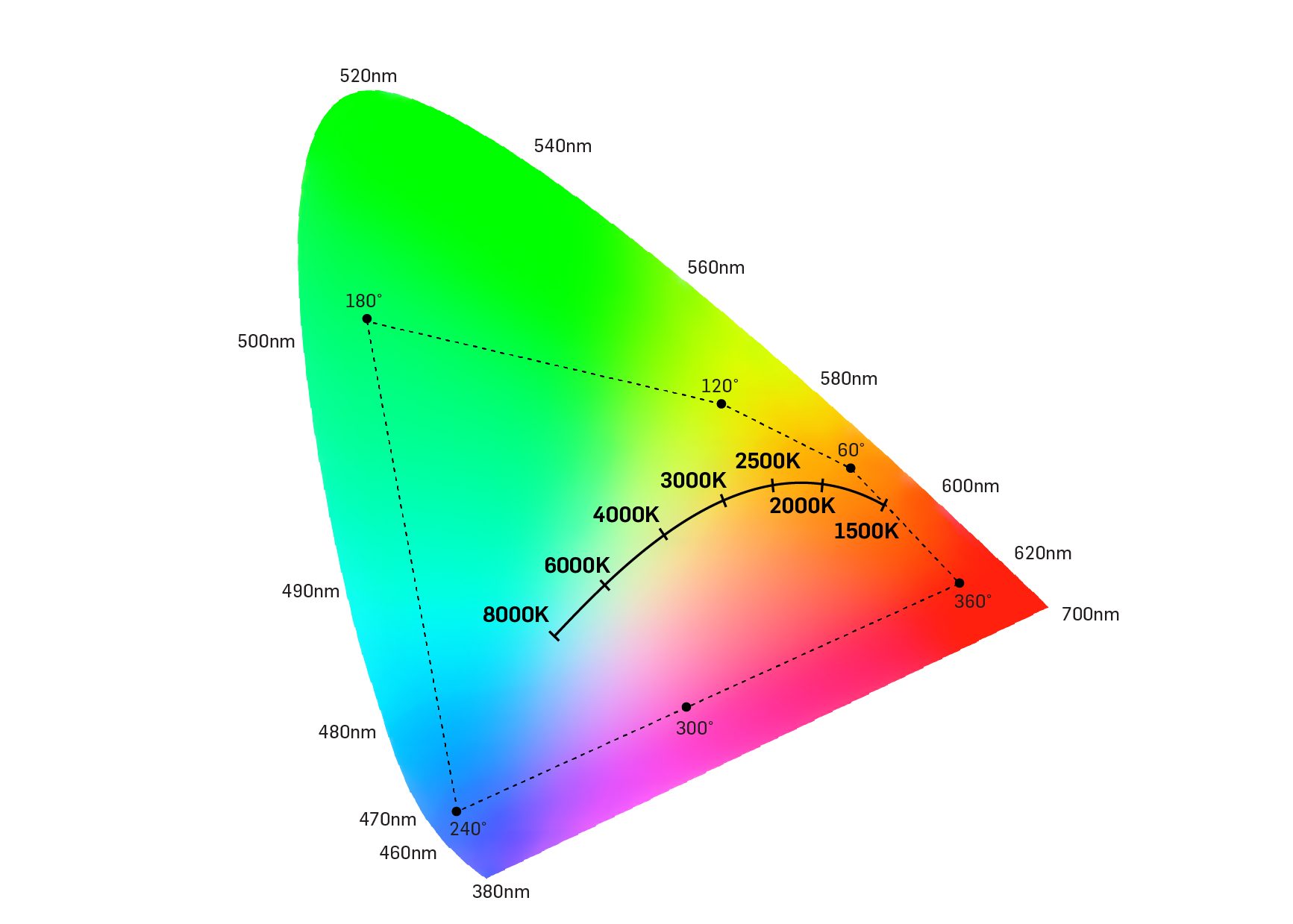 This means more options, more control, and a fuller brighter light across the color spectrum.
All of this is packaged in a 9" long body, weighing only 2.6lbs. The HORNET 200-C features Hive's Perfect S.H.O.T. system and Omni-color LED technology, runs off a battery or universal wall power, and is compatible with hundreds of accessories.
---
HORNET 200-C™ FEATURES:
Omni-Color LED

150W draw

700-1000W incandescent equivalent

Up to 98 CRI / 97 TLCI

360° Hue Control

0 – 100% Dimming Control

0 – 100% Saturation Control

1,650K – 8,000K Color Temperature

Manual, Wireless/Wired DMX, and Smartphone control

100 – 240V AC input via Universal Wall/Battery

24 – 36V DC input via XLR

9" / 229mm Length

4" / 100mm Diameter

2.6 lbs. / 1.3 kg. Weight
INFINITE ACCESSORIES:
Hive's LED bodies are designed with flexibility in mind. Our 100mm diameter body accepts all Profoto® accessories and Profoto® adapters for light modifiers from companies like Elinchrom®, Westcott®, and Chimera®.
Hive's Super Spot Reflector increases output and allows the mounting of common 9.5" accessories including speed rings, barn doors, and lenses from a variety of suppliers. Hive's custom Adjustable Fresnel is a great tool for controlling output spread.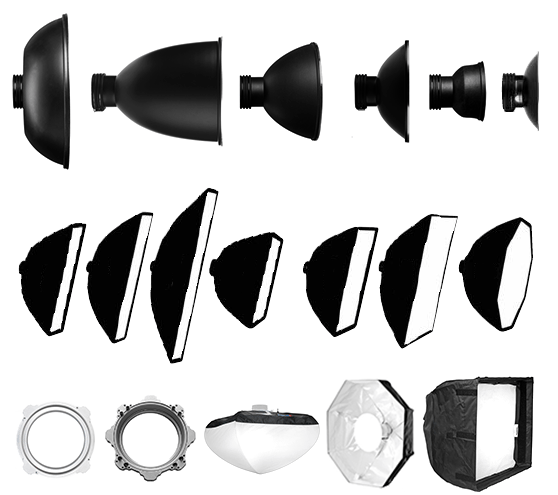 PERFECT S.H.O.T. CONTROLS
Hive's Perfect S.H.O.T.™ control system on the all LED products allows you to create the perfect lighting for any shot by adjusting: SATURATION HUE OUTPUT COLOR TEMP S.H.O.T. controls can create millions of color combinations to customize lighting for any production scenario. Perfect S.H.O.T. can be accessed on the fixture itself, or remotely via DMX or the free Hive smartphone app.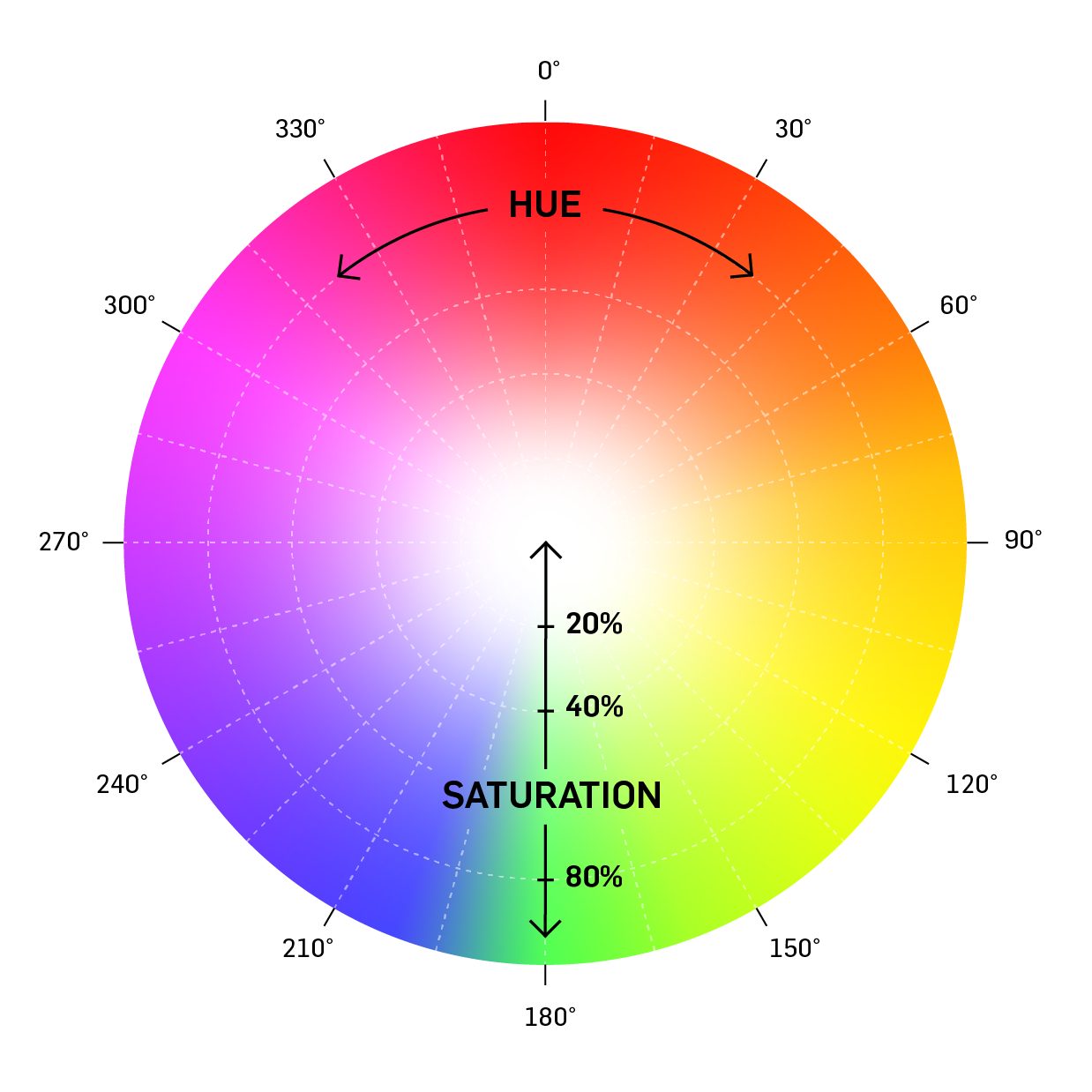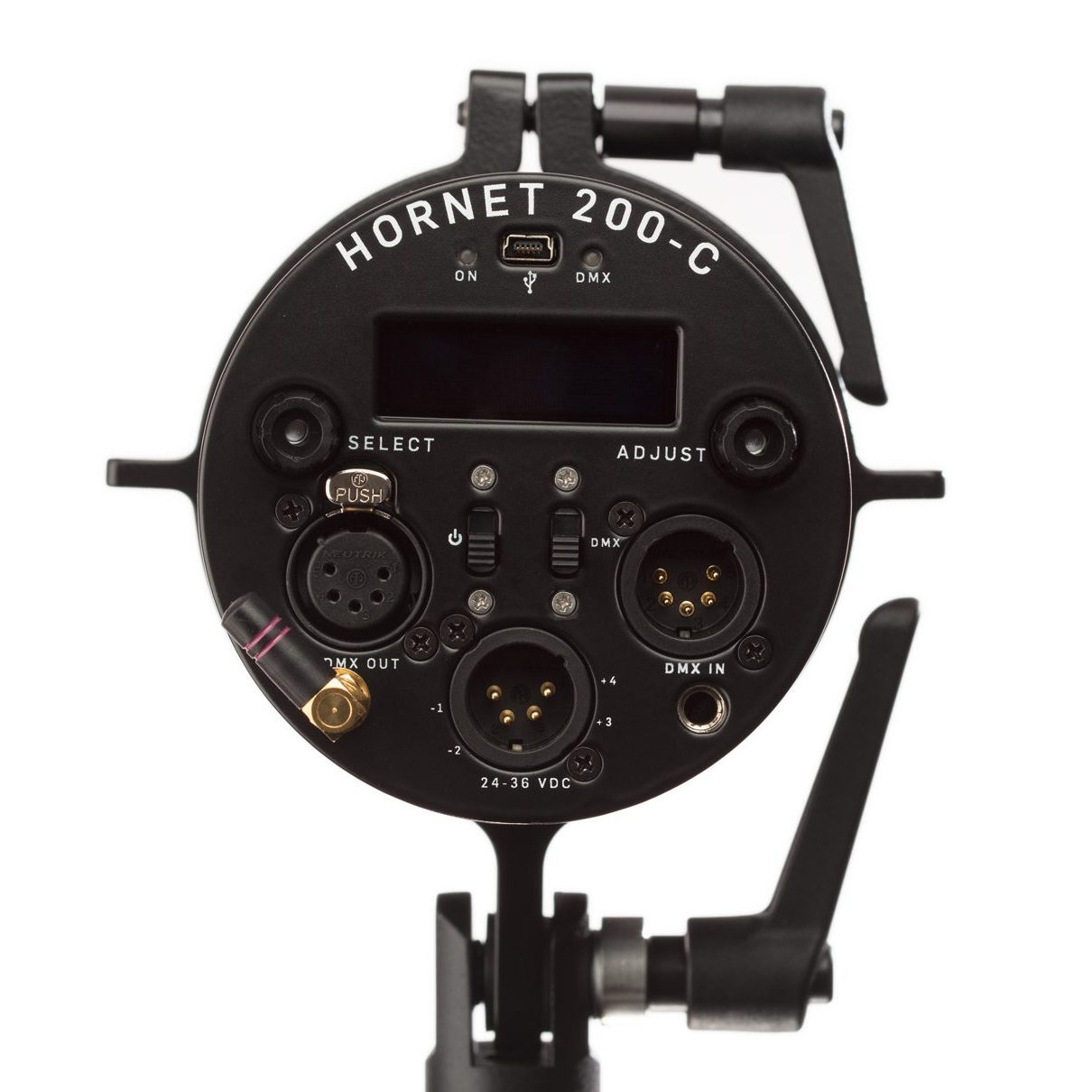 HORNET 200-C PHOTOMETRICS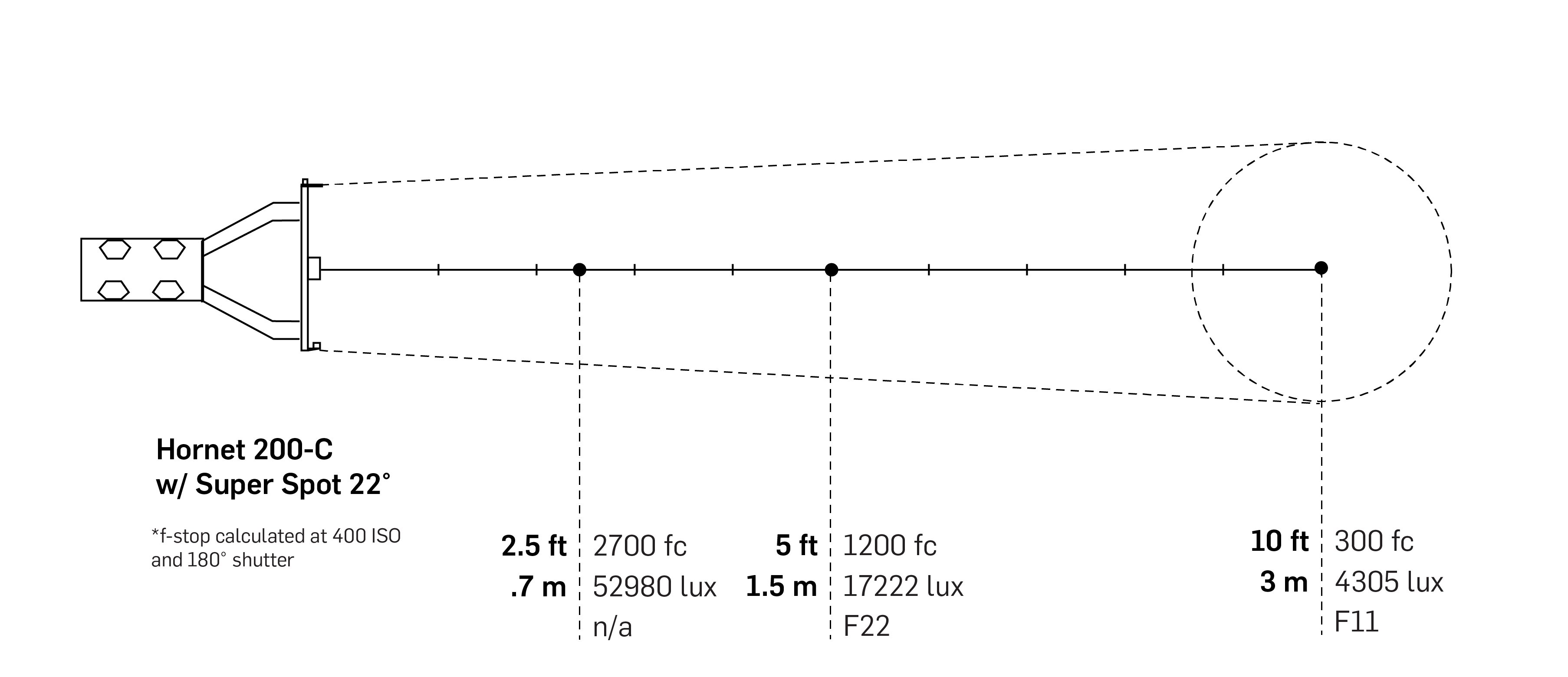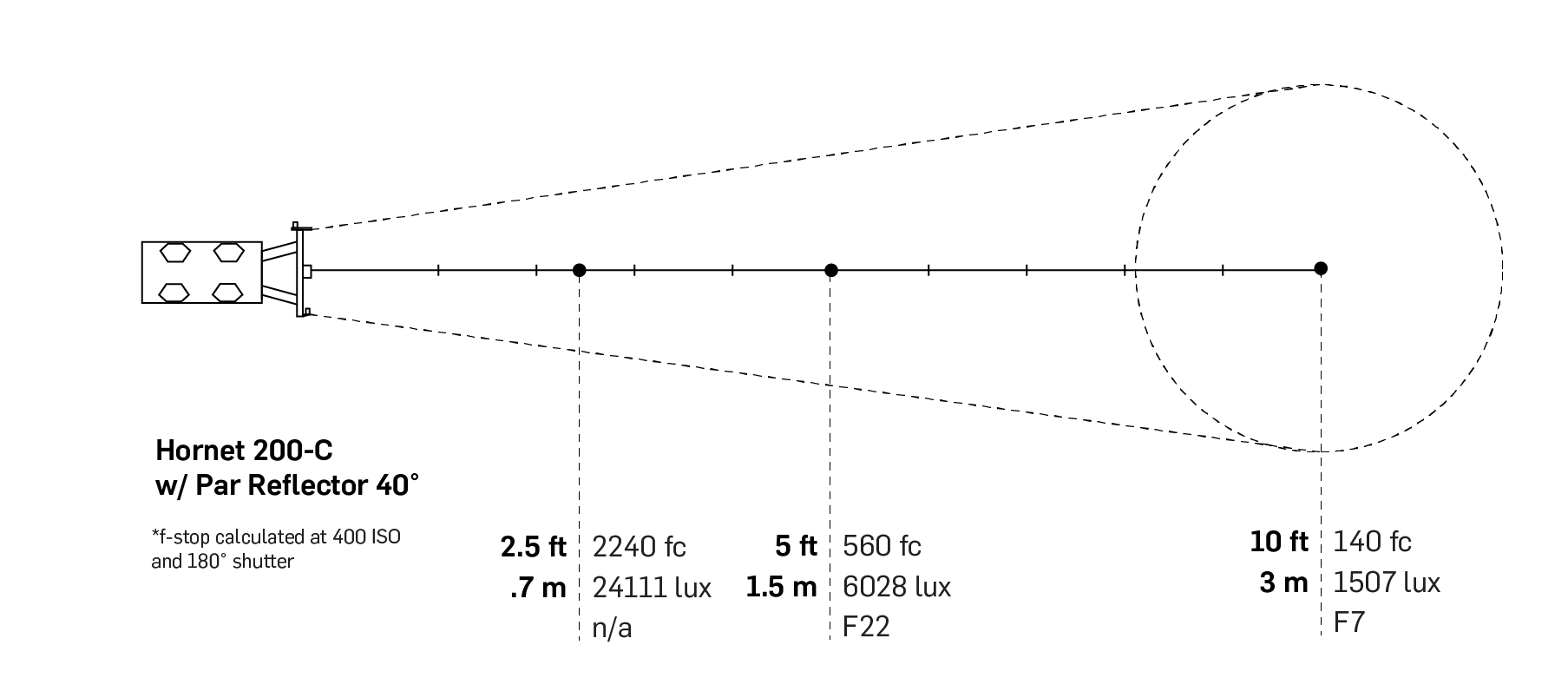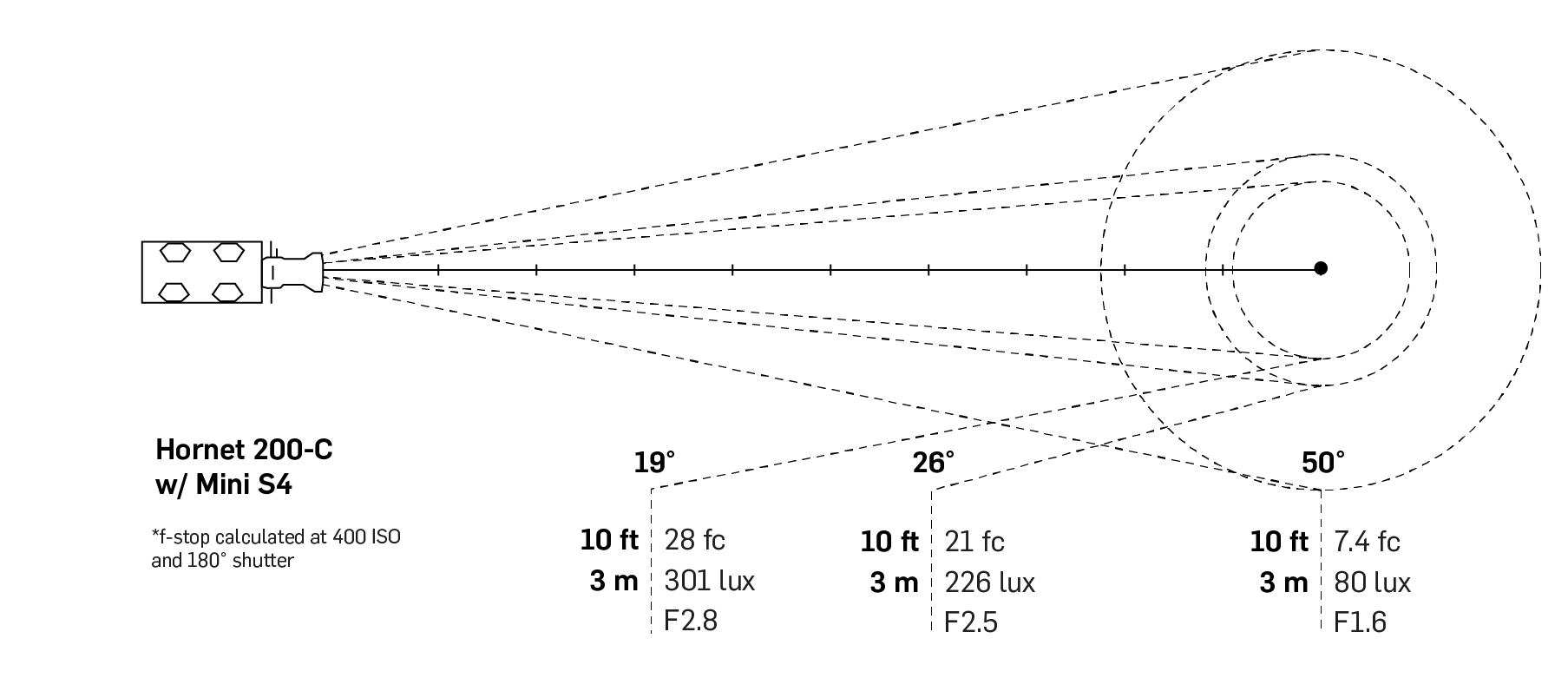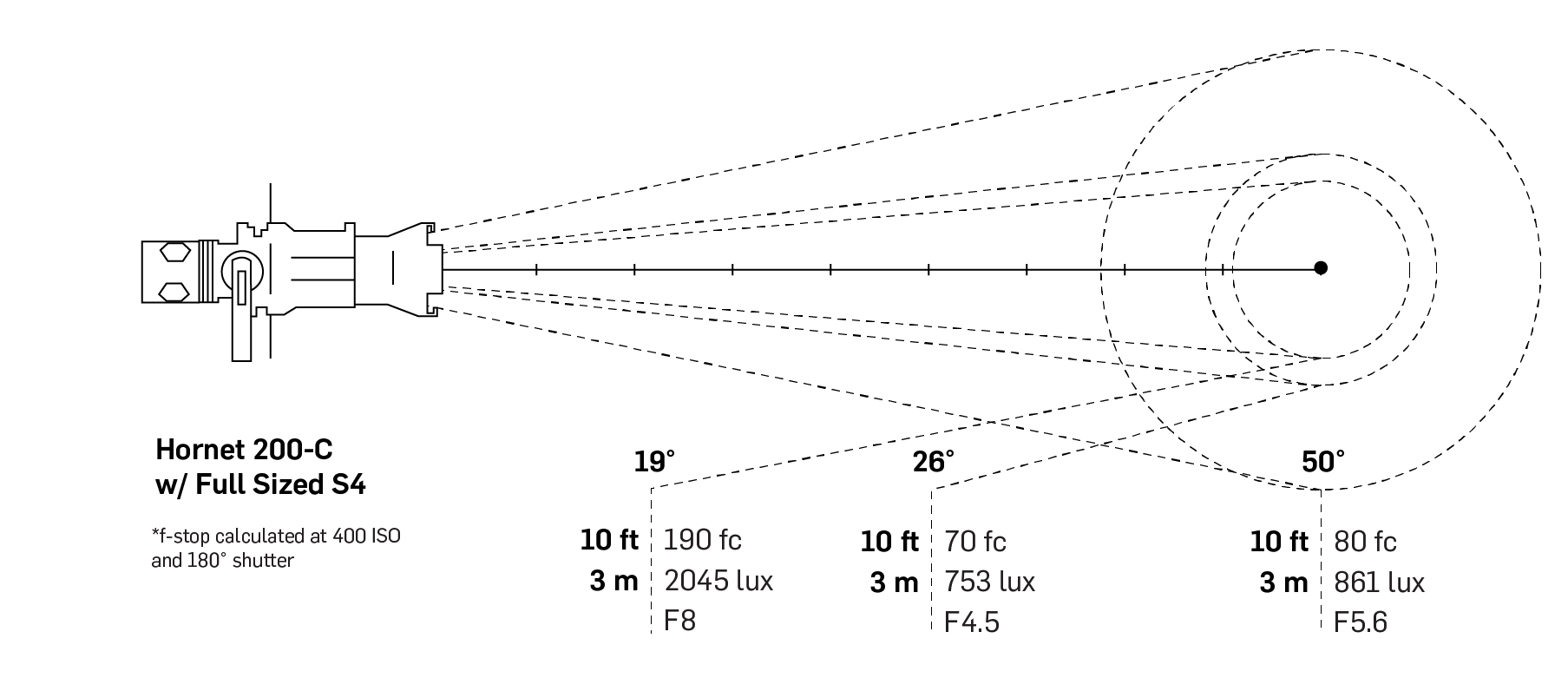 STUDIO SYSTEM:
Hive's Studio System brings advanced color blending technology to the fixed studio environment. It replaces heavy traditional lights with a cool-running, low power draw, high color rendering fixture.
Using any of the numerous compatible accessories combined with wired or wireless DMX, or our Bluetooth Smartphone app, and you get the flexibility to suit numerous applications.